I've recently purchased from amazon (SB-Direct Lauda-Königshofen) the Otterbox Defender Series case for iPad2.
very nice, but unfortunately I had to make an hardware mod on the outside shell as it create an "interference" with the home button of the iPad.
When I used the shell to protect the Display, and take it in your backpack, the pressure on the shell was press the home button, resulting in discharge of the battery.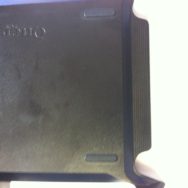 now .. it did not take a rocket science to test it and find out that it was enough to create a groove in the flip, possibly only on one side. so as you can see in the attached photos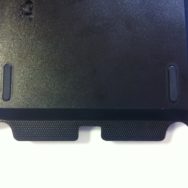 I hope that helps. with a hacksaw and a little patience you can fix that in my opinion seems like a design flaw.
Francesco Reffo